CREMATORY Release New Video For "Haus mit Garten"
New Album Monument Out Now on SPV/Steamhamer
Germany`s leading Gothic Metal band CREMATORY release a new video for the song "Haus mit Garten" from their new album "Monument". The video was again directed by Dirk Weiler for Brand-X-Films.
You can see the video here:
The new album "Monument" is out now on Steamhammer/SPV as digi / 2LP / download and mark an unmistakable return to their metallic roots.
Believe in you and especially in CREMATORY!
Photo from left to right: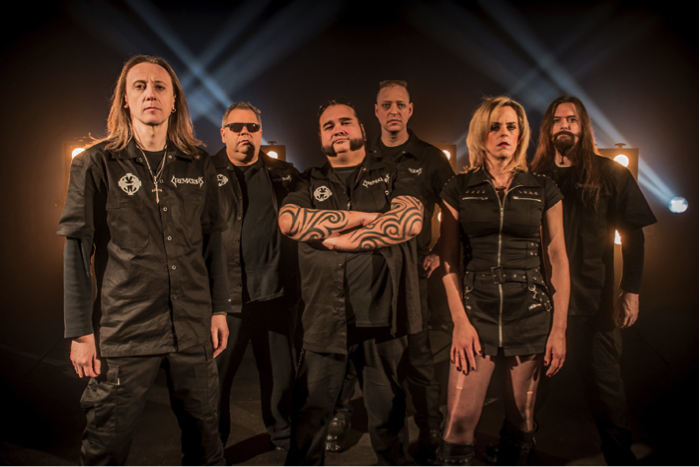 Rolf Munkes – Lead Guitar, Markus Jüllich – Drums & Programming,
Felix Stass – Vocals, Jason Matthias – Bass, Katrin Jüllich – Keyboards & Samples,
Tosse Basler – Rhythm Guitar & Vocals
CREMATORY live 2016
04.06.CZ-Pilsen – Metalfest
18.06.D-Siegburg – Kubana
16.07.D-Balingen – Bang Your HeadFestival
03.09.D-Stausee Kelbra – Kyff Open Air
30.09.D-Erfurt – From Hell
01.10.D-Glauchau – Alte Spinnerei
02.10.D-Dresden – Reithalle
14.10.D-Dortmund – Piano
15.10.D-Hameln – Autumn Moon Festival
28.10.D-Stuttgart – Cann
31.10.D-Burglengefeld – VAZ
31.12.D-Nürnberg – Aqua Ruction Schiff
___________________________________________________
---