DAN REED NETWORK,Fight Another Day,music news, new music, tour dates
"Funk rock might have run its course, but with "Fight Another Day",
DAN REED NETWORK prove that sometimes its good to go back!"
-Devils Gate Media
"Fight Another Day' is an album, which lives up to its title.  It's also one which is complex and mystifying, entrancing and inspirational in equal amounts."
Its deeply personal yet universal themes appeal at every level of emotion, and Reed enunciates the anger which many of us feel at what it going on in our lives, both personally and universally, and expresses our apparent sense of helplessness at being able to change the situation yet highlights the knowledge that, with individual and collective passion, we can, indeed, live another day to fight that battle…
-Planet Mosh-
"If you liked the Network before, this will be a welcome return. If you missed them or were too young to appreciate them first time around, get this and the other 3 albums post-haste".
-My Global Mind-
"In closing I do have to be responsible in describing what a truly well put together album they've come up with after all these years. My job is done because they've knocked a grand slam out of the park on "Fight Another Day."
-Vents Magazine-
Today Frontiers Music Srl has released the new album from DAN REED NETWORK entitled "Fight Another Day."  The album marks the return of one of the most infectious and gifted bands to come out in the Melodic Rock World in the second part of the 80's.
The new album was recorded primarily in the hometown of members of DRN, Portland, Oregon, while most of the writing process took place in Dan Reed's private studio in Prague in the Czech Republic, where Reed currently resides with his family. Demos were sent back and forth between Derek Shulman (A&R for Frontiers), Brion James, Melvin Brannon Jr. and Rob Daiker, making notes and refining the songs over great distances via the Internet. This process was not unlike with DRN composed songs back in the late 80's and early 90's as Dan Reed used to demo out songs on his Akai 12 track machine and bring the songs into rehearsals where the band members would then arrange and flesh out the band's classic 'funk rock' sound.
After the tracking was completed, band's keyboardist Rob Daiker went to work editing and mixing each track alongside Shulman and Reed, sending mixes back and forth, making notes and shaping and moulding the album to best represent what DRN sounds like currently, while paying respect to what brought the band to the world's attention back in the late 80's.
"I thought it would be a great experiment and interesting challenge to revisit what endeared the band to so many back in the day and deliver a rock record with funk and soul elements, strong melodies, but this time around incorporate even edgier lyrics while not losing sight that this release needed to be uplifting, infectious, and most of all, powerful when performed live," says Dan Reed. "The title 'Fight Another Day' represents the fact that after 25 years we were able to gravitate back to the passion we discovered playing together all those years ago, and battle once more!"
The band looks forward to the world's response to this new labor of love, and this testament to the bonds of friendship and musical chemistry! Worlwide touring over the next twelve months will support the album release.
Enjoy the album EPK here:
"Fight Another Day" track listing includes: Divided; The Brave; Infected; Champion; Ignition; Give It Love; B There With U; Save The World; Eye Of The Storm; Reunite; Heaven; Sharp Turn; Stand Tall.
DAN REED NETWORK is:
* Dan Reed – Lead Vocals, Rhythm Guitars, Piano, Synth Programming, Moog Bass
* Brion James – Vocals, Lead and Rhythm Guitars, Synth Guitars, Synth Programming, Drum Programming
* Dan Pred – Drums, Percussion, Videographer
* Melvin Brannon II – Vocals, Bass, Acoustic Bass, Electric Contra Bass, Synth Bass
* Rob Daiker – Vocals, Keyboards, Synth Programming, Drum Programming
TOUR DATES
June 4
– Oslo, Norway – 'Hard Rock Cafe' – DAN REED NETWORK CD Release Show
June 6
– Stockholm, Sweden – 'Gronalund'
June 7
– Goteborg, Sweden – 'Liseberg'
June 10
– SWEDEN ROCK FESTIVAL –
Friday
, Main Stage
June 13
– Hamburg, Germany – The Rock Café – St. Pauli
June 15
– London, England – '100 Club' – UK CD Release Show
More Dates TBA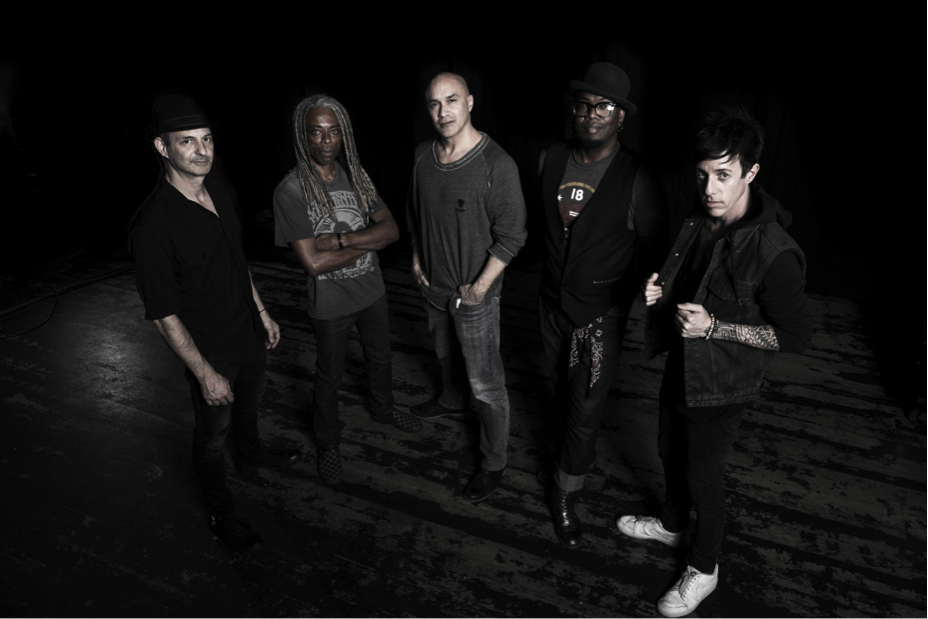 For More info Visit: